EXTRA-RV 80 for Impact screwdriver mounting 1/4" hex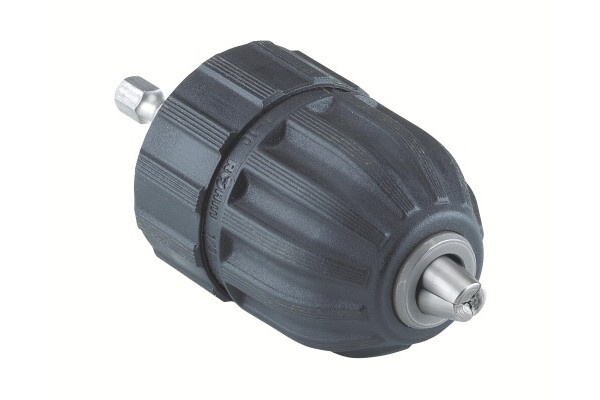 Impact-resistant quick-action drill chuck with radial locking and plastic or metal sleeve.
Optional with retaining ring for machines without spindle stop.
With through-hole for use of a locking screw.
Technische Merkmale
With carbide inserts in the clamping jaws
Equipped with collision protector by freely rotating protection disc
Einsatzbereich
For corded and cordless drills with and without spindle stop up to a maximum torque of 100 Nm and up to 1500 watt.
Vorteile
Easy clamping and locking with one manual operation for maximum user-friendliness
Radial locking device to prevent release of the drill bit during clockwise and counterclockwise rotation
Impact-resistant for universal use
| | Product number: | Product name: | Availability: | Product price: | |
| --- | --- | --- | --- | --- | --- |
| Select product | 1178269 | Keyless drill chuck EXTRA80-RV, Size 10, Mount 1/4" Hex, plastic design | Items available | 45,90 € | |